---
Welcome to Max's Place - Pizza, Wine, Beer, Music and More!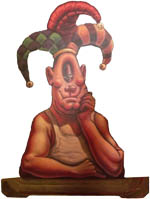 Located North side of the square
108 West 6th Street
Bloomington, Indiana 47404
812.336.5169

Open 7 days a week!
Mon-Thur 11:00 a.m. to 11:00 p.m.
Fri-Sat 12:00 p.m. to 1:00 a.m.
Sun 12:00 p.m. to 10:00 p.m.

Closing hours are event driven so kitchen and lounge operating hours may vary.

Max's Place serves a menu of excellent foods freshly prepared in an intimate laid back atmosphere offering customers, including those preferring vegan, vegetarian or gluten-free fare, a great range of choices.Those choices include gluten-free crust or gourmet New York style thin crust pizza baked to perfection in gas-fired brick ovens, calzones, loaf style and panini sandwiches, a variety of appetizers, and many different salads.

In keeping with our desire to "have something for everyone", thirteen different micro brews and draft beers are on tap, plus there are a wide range of fine wines available with your meal or in the (over 21) bar area of our restaurant, which we've named Levon's Lounge, after Trav's best friend, his dog Levon.

Live music is frequently featured, including our popular open mic night on Wednesdays, and an eclectic variety of bands almost every night. We also feature a comedy night every other Tuesday, so come join us for a laugh as well.
---
Copyright 2010 - 2013 Max's Place